People who act for social justice inspire us to search for our own power to face adversity, challenge what we know is wrong, and fight for justice and equal opportunity for all. 
The five young African American men and Samuel Wilbert Tucker who challenged the policy of a segregated Alexandria Public Library in 1939 are examples of young people who saw something that was wrong and decided to do what they could to make it right. It is not hard to find many others with fearless courage who made a difference in their communities.
Barbara Johns led students at Moton High School in Farmville, Virginia to strike for a better school in 1951. When NAACP lawyers agreed to represent the students, the case became Davis v The School Board of Prince Edward County and was bound together with four other cases into Brown v The Board of Education of Topeka, Kansas. This was the only challenge to segregation that
was led by high school students. The Girl from the Tar Paper School uses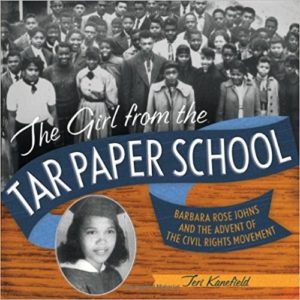 primary sources including Barbara Johns' memoir, to tell the story at the beginning of the Civil Rights Movement.

I am Malala tells of a young girl in Pakistan who spoke out for the right of girls to go to school. When she was 11, she started a blog advocating education for girls and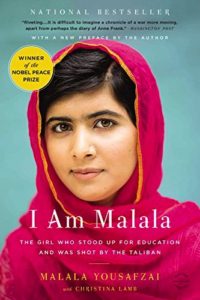 women.  She is the youngest person to receive the Nobel Peace Prize.
Find the power to make a difference in your community. Be a friend to someone who needs one. Work with classmates to reduce bullying. Recycle, save resources, reduce waste.